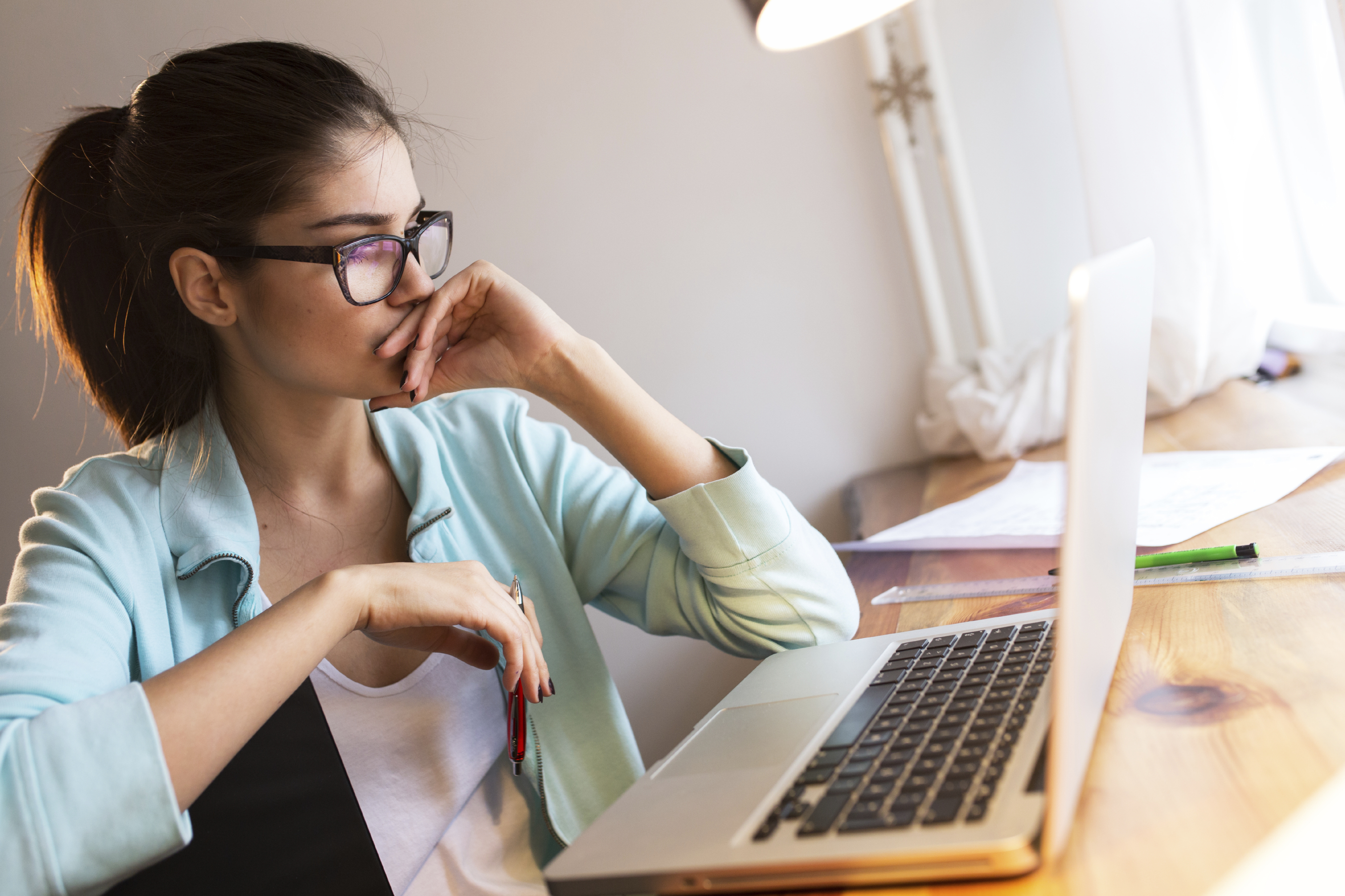 New research by the NUS, commissioned by Future Finance, reveals some startling facts about the state of British students' bank balances – and mental wellbeing. We were shocked to find out that many students are resorting to high-cost bank overdrafts and credit cards to get by and that an incredible 36% said they worry about their finances to such an extent that is affecting their mental health.
The key findings
–36% worrying about their finances so much it is affecting their mental health
–64% of students worry about their finances all the time or very often
–19% using bank overdrafts that incur a charge and 18% using credit cards to finance their education
–Three quarters of UK students are angry at the levels of debt they now face
–38% of students say that they have considered work that would affect their wellbeing, including nightshift work, medical trials and sex work
All this makes for pretty sad reading. Education is a wonderful thing and it's awful to think that so many students are struggling so badly to afford their tuition fees or living costs at University.
We think something should be done about it. We believe the British government and the universities can do more to help educate students about the perils of what we consider bad finance and make them aware of all the credit options out there. Many students will be managing their money at such levels for the first time and they need a support framework to help steer them in the right direction.
In a bit more detail…
Looking deeper into the research results we can see that the North West has the highest number of students (47%) who feel that financial pressures are affecting their mental health, compared to the South East (32%), the lowest in the UK. More female students (seven in 10) admit to worrying frequently, compared to just over half of males (55%).
A considerable 38% of students say that a lack of money had led them to contemplate work that would affect their wellbeing. When asked about what work they might do, students across the UK[1] mention various types of jobs. A quarter of this subgroup cite shift or night work, followed by 13% who mention medical trails and 10% saying they'd consider working in the sex industry, including pornographic webcam shows, nude modelling, being an escort, stripper or working on chat lines.
Despite these challenges, UK students are a resilient bunch. When asked if they are likely to drop out of university due to a lack of funding, a significant majority (74%) disagreed, highlighting their resilience and the value they place on education. And 58% of students agreed with the statement that a good education is worth the cost and sets you up for life.
>>Take a look at our infographic Money on my Mind and if you think you could benefit from a Future Finance student loan, get a free no-obligation quote  online today.
A helping hand
The Future Finance staff, once struggling students themselves, have shared some of their top tips to dealing with financial stress during university:
Make a budget: It sounds like a pain and really boring, but it helped me to have a weekly budget I could roughly stick to in university. I was flexible with it and used it as more of a guide, but it kept me from blowing money that I didn't have or couldn't afford to pay back.
Stop and ask yourself if you need it: We all have been there. As a student, some of my purchases were purely based on impulse and often things I didn't need. Next time you're shopping, stop and ask yourself if you really need it. If you do, buy it. And, do check out the charity shops too.
Seek advice: If you have trouble coping with the pressures of university life, financial or otherwise, seek help. There are plenty of support networks at the universities and at charities that can give you great advice and guidance.
Use discount websites: Websites like Groupon and Wowcher have amazing deals. Be careful not to buy stuff just because it's on offer though – make sure you need it and you'll get good use out of it.
Don't bite off more than you can chew: Working through university can help give you a bit extra money, but don't slave away at the expense of your studies or wellbeing.
>>Find out more about Our Loans and take a look at our FAQs for any specific questions you might have.
About the survey
The online survey was carried out by NUS Insight with higher education students at UK universities. A survey sample of 2,051 was achieved.
[1] Of the 38% of students (base: 2,024) who said that they considered work that would affect their wellbeing, 356 students chose to disclose further details of the types of jobs they have considered.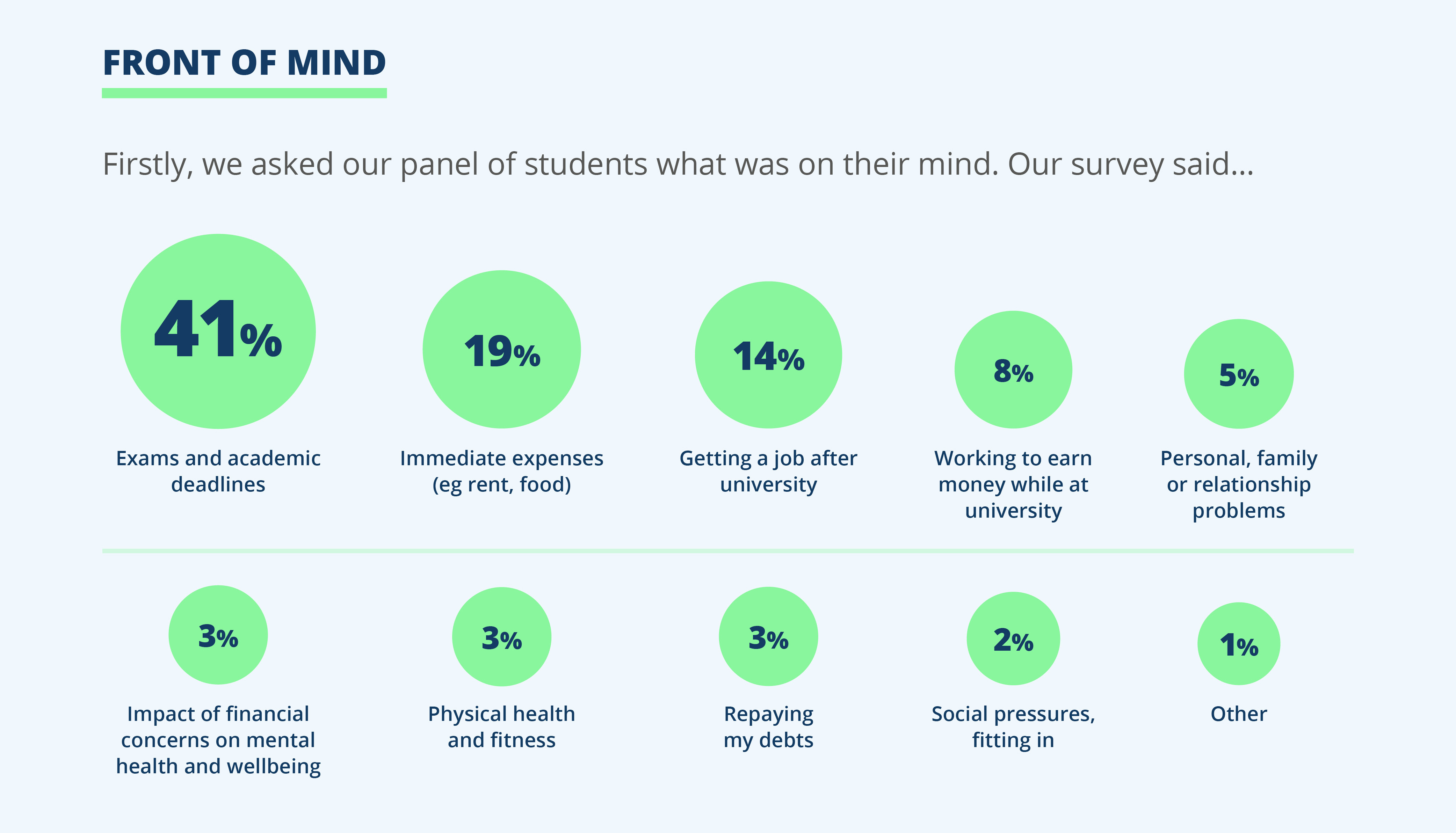 We worked with NUS Insight to carry out research into UK students financial health. Here are some of the startling facts we discovered.
If you'd like to know more about how a Future Finance student loan could help you through University, take a look at our loans page, read our handy FAQs and get a free no-obligation quote today – it won't affect your credit score.
Find out more about our loans, read our handy FAQs and get a free no-obligation quote today – it won't affect your credit score.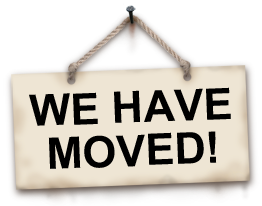 We're are delighted to inform you that we have moved to the new domain – futurefinance.com.
What's the difference?
All our emails will now come from @futurefinance.com email addresses.
You can reach us at hello@futurefinance.com
It's an international domain!

futurefinance.com/uk for UK students
futurefinance.com/de for those who study in Germany

Still no branches, no queues and friendly customer support!
It's still there! However, if you land on this domain – you will be redirected to futurefinance.com.
If you have any questions about this – we are happy to chat!
Give us a call on 020 3743 8700 or type us a message in the chat window on the website.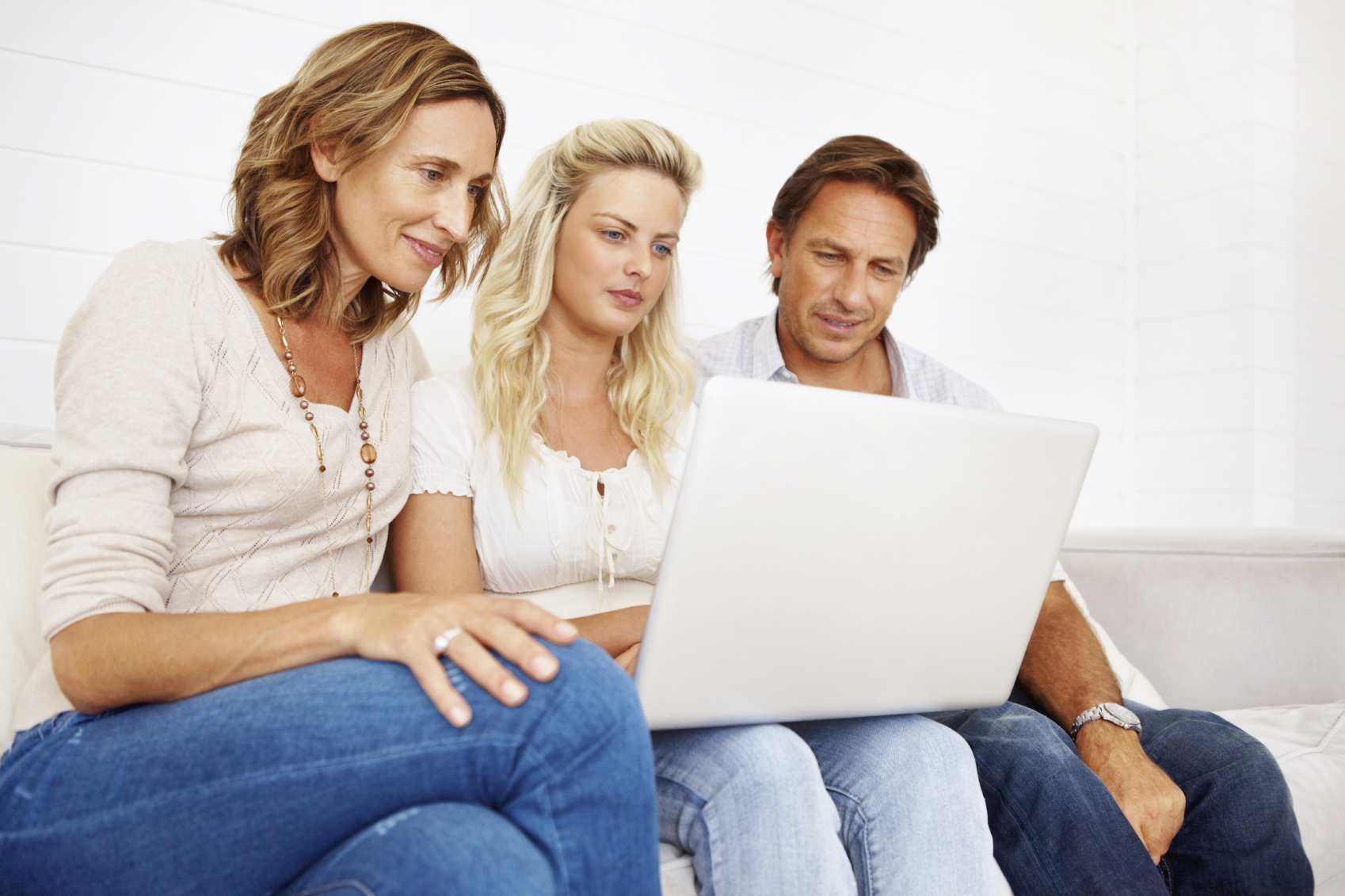 Many of our applicants require a guarantor to support their student loan application. Read below and find out why it is you might need a guarantor for your student loan, what it is we look for in a guarantor and who can act as a guarantor for a Future Finance student loan.
Why do you need a guarantor for a Future Finance student loan?
Being young, most uni students haven't had the opportunity to develop a comprehensive credit or work history, which is why request a guarantor on the loan.
What does being a guarantor mean?
A guarantor agrees to repay your loan if you, the student, defaults. For students, it is often a parent or guardian, but it can be anyone willing to help you out. Parents may find it to be an easy and affordable way of financing their child's education without having to extend funds directly.
How can a guarantor help you?
Your nominated guarantor can lift financial worries off your shoulders, allowing you to reach your full potential in uni.
Can a student be their own guarantor?
Nope. A student cannot be their own guarantor for their own student loan.
Does your guarantor meet our requirements?
A guarantor must be:
25 to 65 years of age
Permanently resident in the UK. Non-EU citizens need indefinite leave to remain (ILR)
Minimum of 48 months income history
A guarantor must meet the income and credit history criteria specific to the loan approval. A guarantor does not need to be a homeowner; we do not use a property as security on the loan.
What if your parents or guardians don't meet our guarantor criteria?
How about siblings? Other family members? Maybe a friend can help you?
What information do we need from the guarantor?
All you need to provide us with is the guarantor name, email and contact phone number. We will then get in touch with the guarantor to ask them to provide further information. However, we do not share this information with the borrower.
When will Future Finance contact your guarantor?
We'll get in touch with your guarantor to confirm that they have agreed to act as your guarantor. In order to get the loan funded, both you and the guarantor will need to sign agreements. Once the loan is funded, we will email the guarantor to confirm. After that, the guarantor shouldn't hear from us again, provided the borrower continues to make regular repayments on the loan.
You may also like: